Restaurant le Contrepoint
Balcons de Villard-de-Lans, at the foot of the Côte 2000 ski slopes
At the Contrepoint enjoy home-made seasonal cooking all year round. With the snow or under the sun, for meals or snacks, our chef presents a gourmet and refined cuisine.
---
Come and visit us
Restaurant Le Contrepoint
Les Balcons de Villard, 38250 Villard de Lans
06 69 18 72 68

At the foot of the ski slopes, with a view of the Vercors, the most beautiful viewpoint of the Balcons de Villard!
Winter and summer alike, Le Contrepoint welcomes nature and mountain lovers. Relax on our terrace and enjoy the view over the mountains and pine forests. From here, you can observe the life of the resort: hikers, skiers, cyclists and paragliders like to meet up at Le Contrepoint before heading for the cable cars…
---
---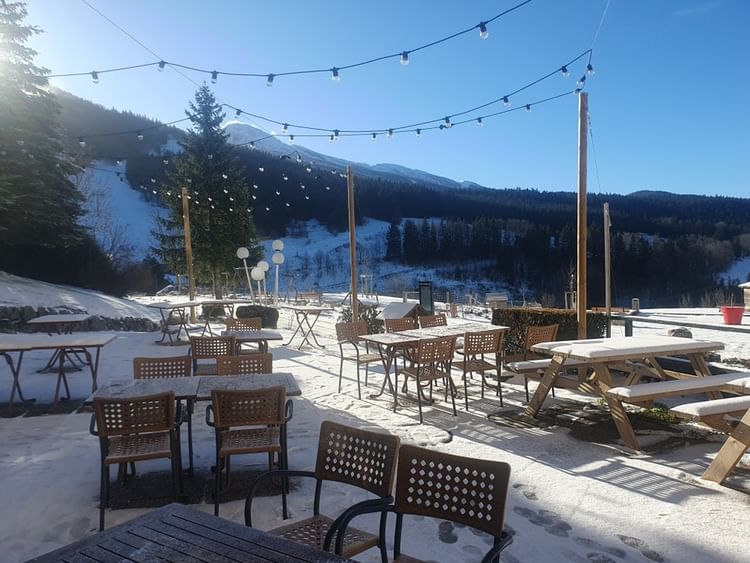 Refined and gourmet home-made cuisine, influenced by both sea and mountain traditions.
At Le Contrepoint everything is homemade, from marinated octopus to beef parmentier, knife-cut tartare, ravioli with Vercors blue cheese or gourmet salads, and of course a children's menu for the youngsters. Whether you are looking for a quick meal between two ski runs, or a tasting menu for a gourmet dinner in the evening, our chef Francis will see to your needs. We also offer snacks, hot chocolate made with real chocolate, cookies and homemade cakes, selected teas and coffees. If you just want a snack at aperitif time, we offer a large choice of home-made tapas.
---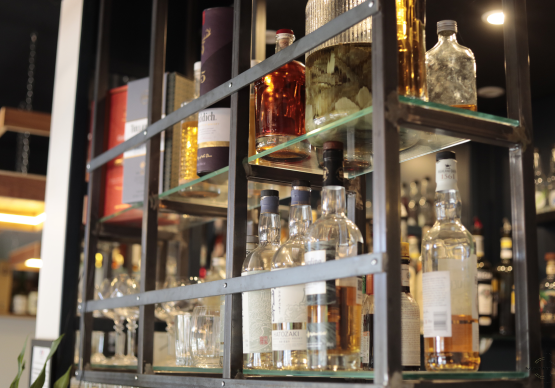 At aperitif time, Le Contrepoint takes you on a journey
Our collection of spirits will delight whisky or chartreuse lovers, and our cocktail recipes will surprise you. The beer is local, the fruit juices artisanal, and the wines and spirits carefully selected. We have little games to keep the children occupied, and high chair and nursery table for the little ones.
And to accompany your aperitif, you can order our gastronomic tapas: cod accras, foie gras, falafels, terrines and rillettes, hummus…
---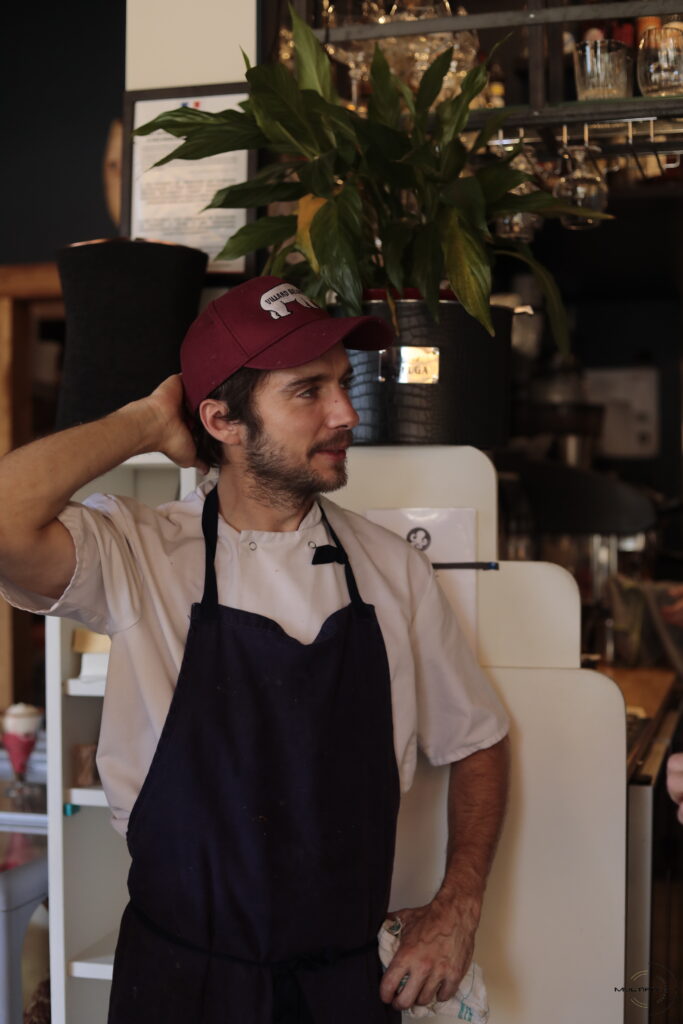 The chef
Francis Rushforth first trained in Lyon, his home town, the capital of French gastronomy. He started working in Lyon with chef Gérard Vignat at the Auberge de Fond Rose, Le Caro de Lyon, and in several bouchons in the old part of the city. He then travelled and discovered other ways of cooking which allowed him to develop a more personal approach. In Ireland, the land of pub food, classic and popular, and in Granada, Spain, city of tapas and sunny products. He then perfected his skills with the starred chef Daniel Ancel and took over the restaurant Le Carmel (Les Vans, Ardèche). From 2010 to 2015 he developed his own refined and gourmet cuisine, which became very popular in the region. In 2015 he decided to move to the Vercors, before opening his own restaurant in 2020, where he enjoys more freedom and works according to his inspirations, to the delight of our taste buds!
---
Add us on Instagram
[instagram-feed feed=1]
---
Add us on facebook
---